A Robert Joffrey Masterclass
July 1-2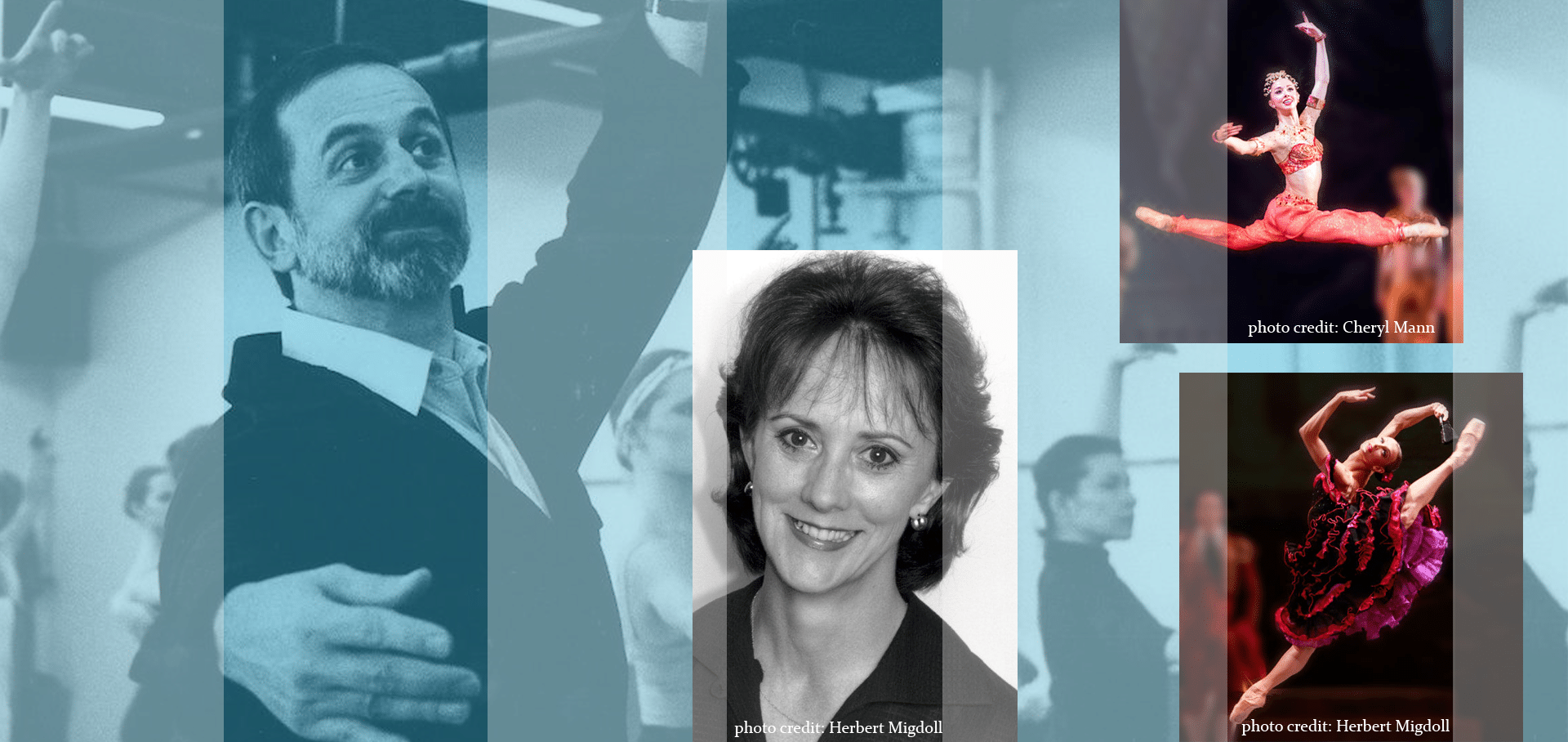 Robert Joffrey, the late co-founder and artistic director of the Joffrey Ballet, was also a renowned teacher and choreographer. In this masterclass we will examine the meticulous attention he paid to creating and teaching a ballet class. It is taught by Charthel Arthur, former dancer and ballet master for Robert Joffrey and The Joffrey Ballet, and current repètiteur/executive director of the Gerald Arpino Foundation.
UPDATE: 
The Masterclass is available to registered participants only.
When you register, you will receive two links: a link to the July 1st Lecture and a Zoom link to the July 2nd masterclass. This is an advanced level ballet class with admission only by registration.
The previously-announced Facebook LIVE stream with multiple showings will be offered at a future date.  We apologize for any confusion.
.
•►
July 1
– The Lecture-Demonstration video will explain the Robert Joffrey class and the importance of each of the exercises given in the July 2 class.  It is HIGHLY RECOMMENDED to watch this video before taking the masterclass.  The lecture will be led by
Charthel Arthur
, with demonstrations by
April Daly
and
Joanna Wozniak
of the
Joffrey Ballet
, and
Amber Bailey
of
Fort Wayne Ballet
. Special appearances by past Robert Joffrey dancers. Accompaniment by pianist
Colin DeJong
.  This will be sent to you via a private link.
•► July 2 at 12:30pm-2:30pm CDT – Participation is encouraged in this live ZOOM ballet class based on the exercises from the lecture. Class will be taught by Charthel Arthur and demonstrated by Joffrey Ballet dancers April Daly, Joanna Wozniak and Fort Wayne Ballet dancer Amber Bailey.   Accompaniment by pianist Colin DeJong.  Q&A session will follow the Zoom class.
•► Fee: Pay what you can; minimum $5, suggested donation $20.
A confirmation email will be sent when a registration is received.
•► Class size is limited on a first come, first served basis.
•►
REGISTRATION REQUIRED HERE
• • •
Robert Joffrey (24 December 1930 – 25 March 1988) was an American dancer, teacher, choreographer, co-founder and Artistic Director of the Joffrey Ballet, who dedicated his life to building a uniquely American ballet company with an unmatched repertory and exceptional dancers. His contributions to dance include meticulous reconstructions of Ballet Russes works and revivals of 20th-century masterpieces by choreographers such as Kurt Jooss and Frederick Ashton. He took risks with commissions from modern and postmodern choreographers such as Alvin Ailey and Twyla Tharp that broke the rigid boundaries between ballet and modern dance, a
model still central to the creative process of ballet companies around the world today. An accomplished choreographer in his own right, Joffrey created works that reflected his broad interests, including the Romantic era-inspired Pas des Déesses (1954), and the ground-breaking multimedia rock ballet Astarte (1967).
Joffrey was also a master teacher whose progressive approach attracted both young dancers and world-renown artists alike, including Rudolf Nureyev, Margot Fonteyn, Carmen de Lavallade, and Ann Reinking. He was co-president with Bolshoi Ballet director Yuri Grigorovich of the dance committee of the International Theater Institute, chair of the first panel of jurors for the International Ballet Competition. His numerous awards and honors included the Dance Magazine Award, the Capezio Award, and an honorary Ph.D. from Pacific Lutheran University in Tacoma, Washington. In 2000, he was inducted into The National Dance Museum.
Charthel Arthur Estner is a native of California and trained with Robert Joffrey. She joined the Joffrey Ballet and performed for 13 years as a principal dancer. She created roles and performed in the works of Joffrey and Arpino, Balanchine, Robbins, Ashton, Tudor, Jooss, DeMille, and Ailey among others. She moved to Grand Rapids, MI to establish a professional ballet school in 1983. As artist director of the Grand Rapids Ballet for 10 years, Estner raised the level of the company from a small civic group to a professional ballet company. Robert Joffrey asked her to join him to instruct at his Joffrey Workshop in San Antonio, Texas, where she taught each summer from 1981 until 1992. She rejoined the Joffrey Ballet as a ballet master in 1998 and can be seen in the 2003 Robert Altman feature film "The Company," as well as the 2012 documentary "Joffrey, Mavericks of American Dance." Retiring from the Joffrey Ballet in 2011, she continues to guest teach and stage Arpino and Joffrey ballets throughout the world.