The Gerald Arpino Foundation presents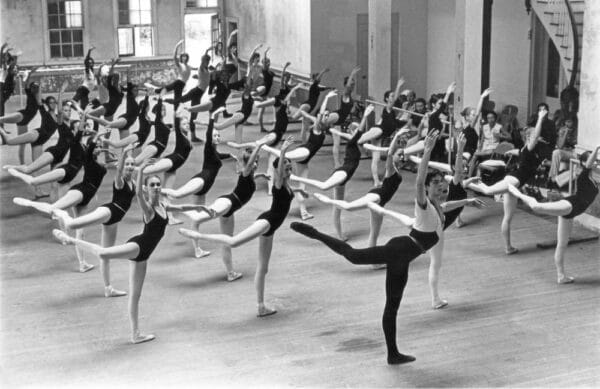 A Virtual Robert Joffrey Masterclass
3rd of a 5-part series

We are excited to announce the third Robert Joffrey class from our archives to be presented Nov 6-8. Join in this unique virtual experience and learn first hand from The Gerald Arpino Foundation's repetiteurs who trained directly under Robert Joffrey.
Registration begins Mon, Oct 19 and ends Thur, Nov 5.  For this third masterclass, we will continue to examine Robert Joffrey's meticulous attention paid to creating and teaching a ballet class and also learn about the history of the Joffrey Ballet.
Robert Joffrey Masterclass III features
a new class based on the foundations of the Robert Joffrey style
team-taught by two master teachers of Robert Joffrey's style: Charthel Arthur and Trinette Singleton
receive feedback in real time
submit questions in advance for Q&A session
class time extended for more dancing, 1 hr 45 min
all-new Lecture Demonstration video
This is an advanced level ballet class for both dancers and observers.  If you are participating as a dancer, be sure to prepare a space where you can move and be seen clearly in the Zoom class by our teachers.
Registrants will receive an all-new Lecture Demonstration video presented by the repetiteurs of The Gerald Arpino Foundation.  Cameron Basden and Nicole Duffy Robertson pair up to lecture on "Robert Joffrey and Gerald Arpino: Bold and Inclusive", an overview of the works, the artists, and the risks these two men took in creating The Joffrey Ballet.  Charthel Arthur and Trinette Singleton will share their insight and expertise on Robert Joffrey's exercises. Dancers Amber Bailey of Fort Wayne Ballet and Francesca Kraszewski of New York Dance Project will demonstrate the exercises.  Piano accompaniment is by Colin DeJong of Hubbard Street Dance Chicago.  
When you register, you will receive two links:
The Lecture-Demonstration video link.  It is highly recommended to view this special presentation before taking class. (to be viewed on your own time)
Zoom link to the masterclass on Sun, Nov 8 at 12:30pm-2:45 pm, Central Time.
There will be a Q&A session at the end of the masterclass.  Admission is limited and only by registration.
Keep checking our website and Facebook page for updates and details.