A Virtual Robert Joffrey Masterclass II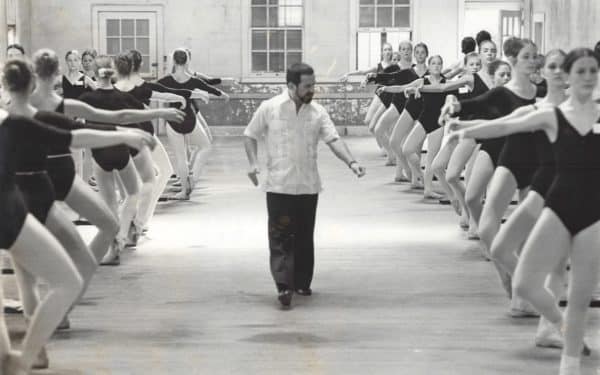 By popular demand, we have revived another Robert Joffrey class from our archives for dancers and teachers. Join in a virtual experience and learn first hand from The Gerald Arpino Foundation's repetiteurs who trained directly under Robert Joffrey.
Robert Joffrey, the late co-founder and artistic director of the Joffrey Ballet, was also a renowned teacher and choreographer. For this second masterclass, we will continue to examine the meticulous attention he paid to creating and teaching a ballet class.
Robert Joffrey Masterclass ll features
a new class that builds on the foundations of the first class
team-taught by two master teachers of Robert Joffrey's style: Charthel Arthur and Trinette Singleton
receive corrections/feedback in real time
submit questions in advance for Q&A session
Learn about his process, method, and logic through his unique exercises for barre and center. This is an advanced level ballet class for both dancers and observers. If you are participating as a dancer, be sure to prepare a space where you can move and be seen clearly in the Zoom class by our teachers.
As before, the class will also include an all-new Lecture-Demonstration video featurette, with vintage footage of Mr. Joffrey and interviews with former dancers.
When you register, you will receive two links:
The Lecture-Demonstration videolink (to be viewed on your own time prior to the masterclass)
Zoom link to the Robert Joffrey masterclass (Sunday, Sep 13 at 12:30pm-2:30pm, Central Time)
There will be a Q&A session at the end of the masterclass.  Admission is limited and only by registration.
Keep checking our website and Facebook page for updates and details.
Sorry we missed you.  Registration is closed for this masterclass, however there will be more Virtual Robert Joffrey Masterclasses. Please keep checking our website and Facebook page for future events.  If you would like to receive The Gerald Arpino Foundation newsletter, please check here or email us at arpinofoundation@gmail.com.  Thank you for your interest!